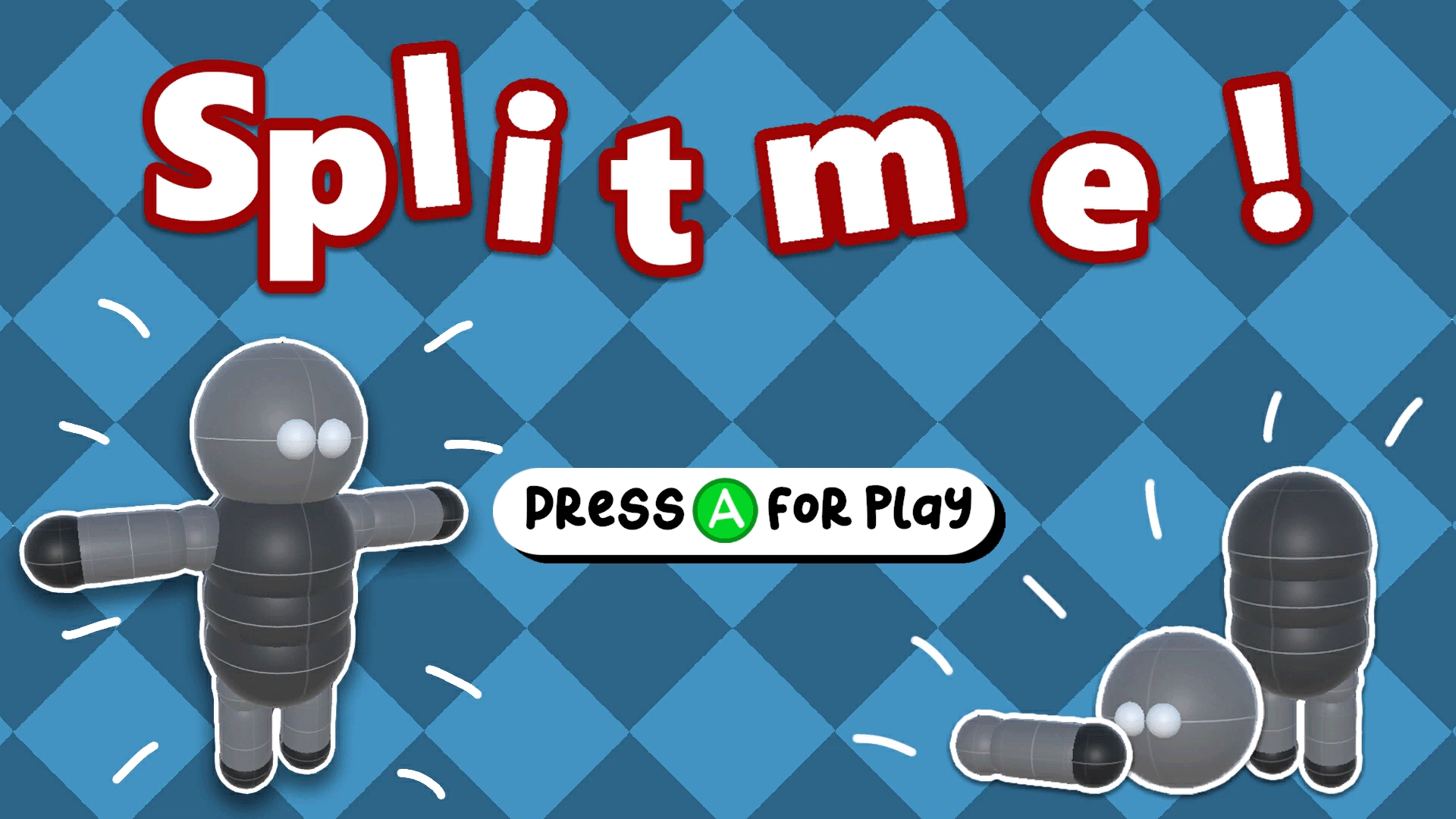 Split Me
A downloadable game for Windows
Split Me is a puzzle game for 1 player in which the avatar can split himself, control each part of his body, assemble them together or with game elements in order to overcome obstacles. All the body parts have special characteristics, they are complementary and must be seen as a host of solutions to a problem : the puzzle.
/!\ It is REQUIRED to play with an Xbox 360 or Xbox One Controller /!\
Install instructions
To install the game, you have to download the .zip file and unzip it. Then you can lauch the .exe file and play it. Have fun!